The finalists have been announced and we know that everyone is excited to hear who will triumph at the TIARA Talent Solutions Awards US 2022.  
Join us together with your team on Thursday June 9, 18:00 – 19:00 EDT for the celebrations and to hear who will be crowned the winner in each category and importantly what made it a winning entry.   
A virtual ceremony doesn't mean we miss out on the glitz - come as glamorous as you like, and we'll provide the tiaras.  
To ensure you don't miss out, book your tickets before May 20th 2022.
The Group Ceremony Package
For those who are able to get together as a team for the event, our Group Ceremony Package includes:
One large celebration basket to enjoy together with your team
The basket contains 4 bottles of wine, gourmet snacks, ceremony gift
Tiaras for your pictures and socials
Ceremony brochures
Unlimited logins to the ceremony for your team
$500
* sample basket for reference only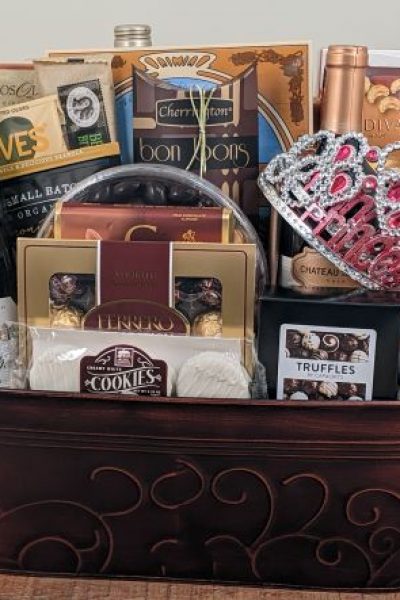 Individual Ceremony Package x 5
For organizations and team members working in different locations across the country, our Individual Ceremony Package includes:
5 celebration baskets to enjoy, so the team can still join in the celebrations, no matter where they are located
Each basket contains a bottle of wine, ceremony gift, gourmet snacks
A tiara for your pictures and socials
A ceremony brochure
Unlimited logins to the ceremony for your team
$600
* sample basket for reference only